Report Builder
Available since version 3.14.0
Purpose
This tool allows AEM Administrators and advanced users to create, execute and download reports based on the contents of the AEM repository.
Viewing Reports
To view the available reports, navigate to the Report Landing Page at http://SERVER:PORT/apps/acs-commons/reports.html. This page will display a list of the avaialble reports as well as links to view, edit and delete each report.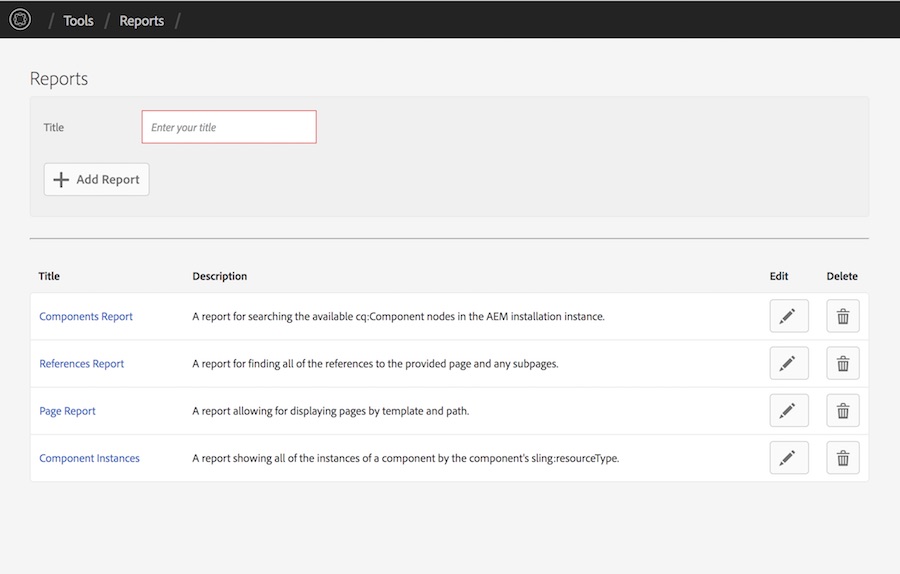 Viewing a Report
To view a report, click on the title of the report: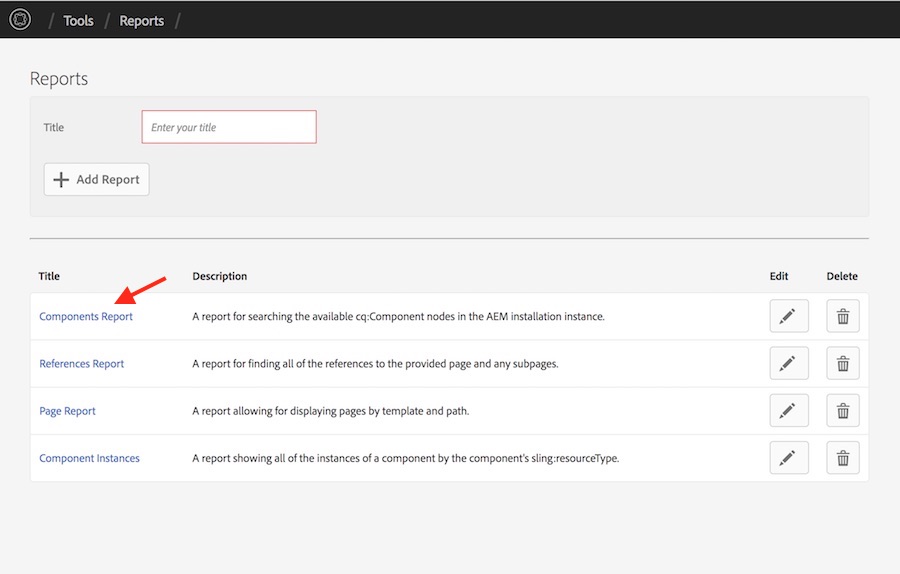 This will open the report screen. Some reports require parameters to be specified. These will be denoted with a *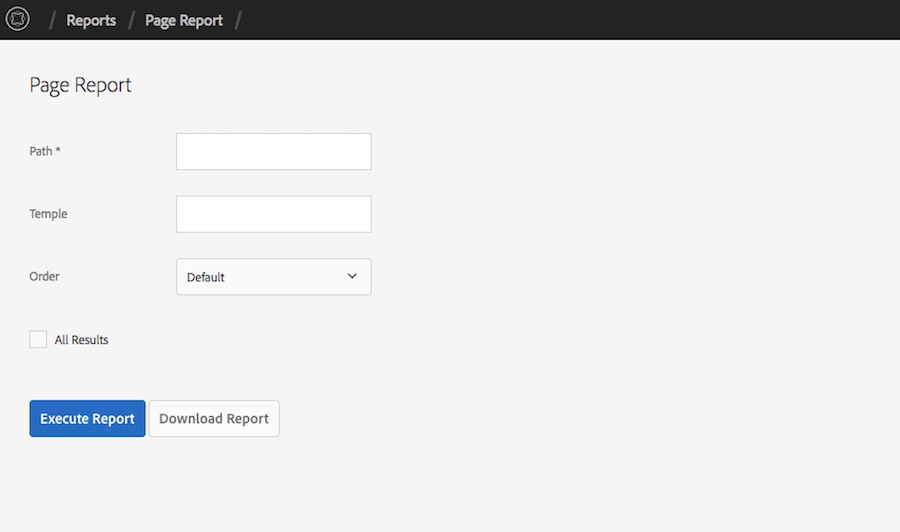 Fill out all of the required parameters and any additional parameters you'd like and select the Execute Report button to execute the report: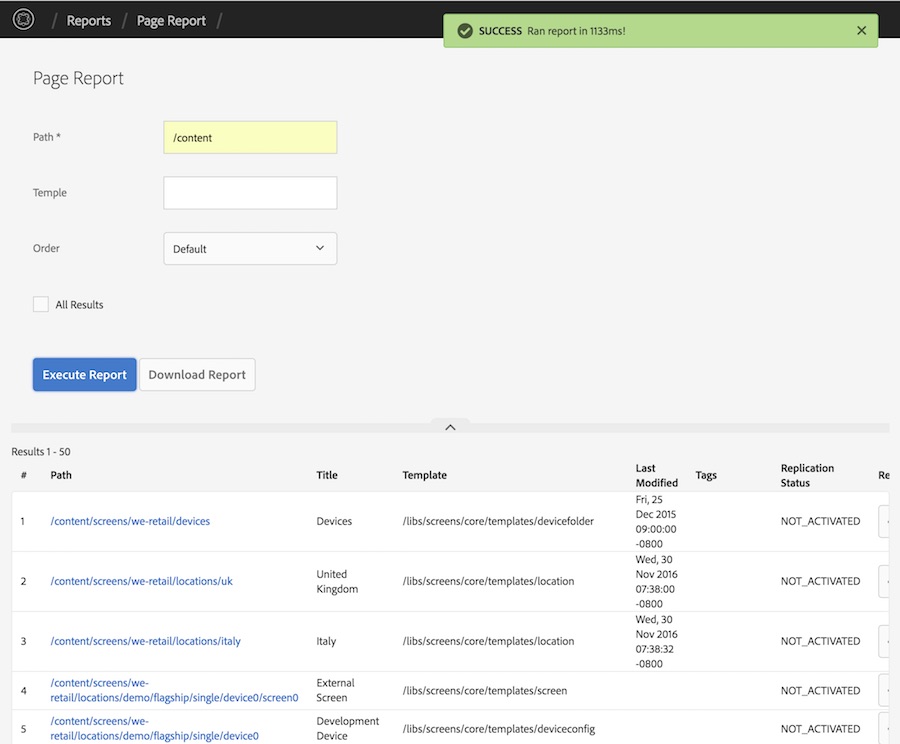 Once the results are returned, you can page scroll down to see the current page of results or navigate between result pages by selecting the Previous and Next buttons at the bottom of the results.
When you execute a report, the page URL will be automatically updated with a URL to re-execute this report. You can share this URL with other users and to share the same report results.
Downloading a Report as CSV
To download the results of the report as a Comma Separated Values file (CSV), execute the report and select the Download Report button. This will download a CSV with all of the results of the report.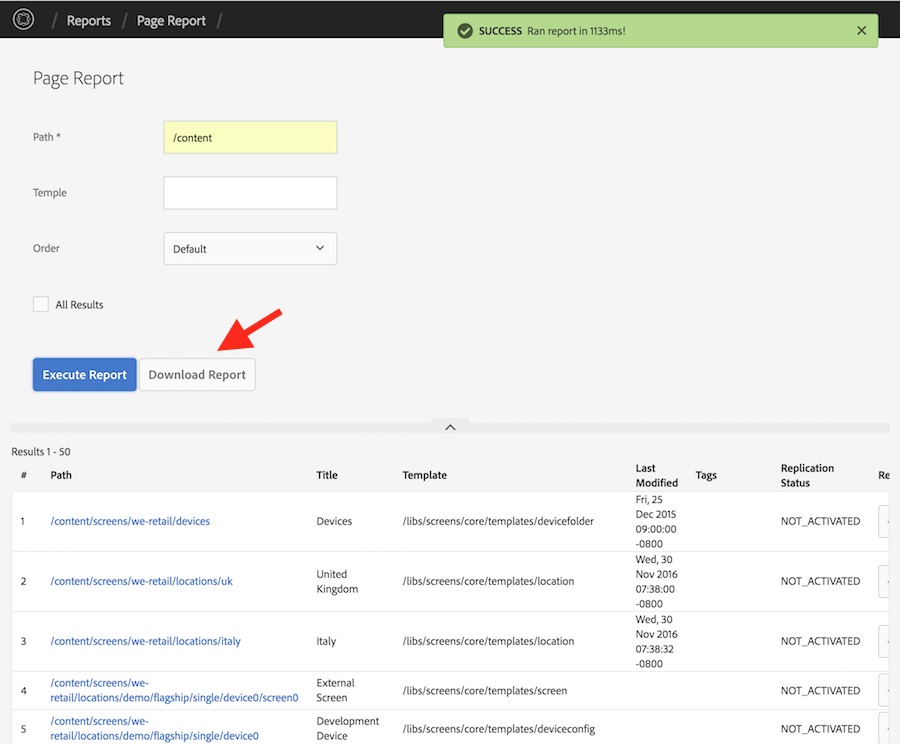 Advanced Usage
Each report can be configured to find different results, format and display the results differently or add additional parameters to the results.
The report builder can be customized to provide new report executors, column types and parameter types.