Version Comparison Tool
Available since version 2.0.0
Purpose
While AEM has the ability to compare two version of a single resource, sometimes it can be useful to compare several versions at the same time.
How to Use
In AEM, navigate to the Tools > ACS AEM Commons > Version Compare
In the path field, enter the the path of the page or asset for which you want to view versions and click the Show Versions button.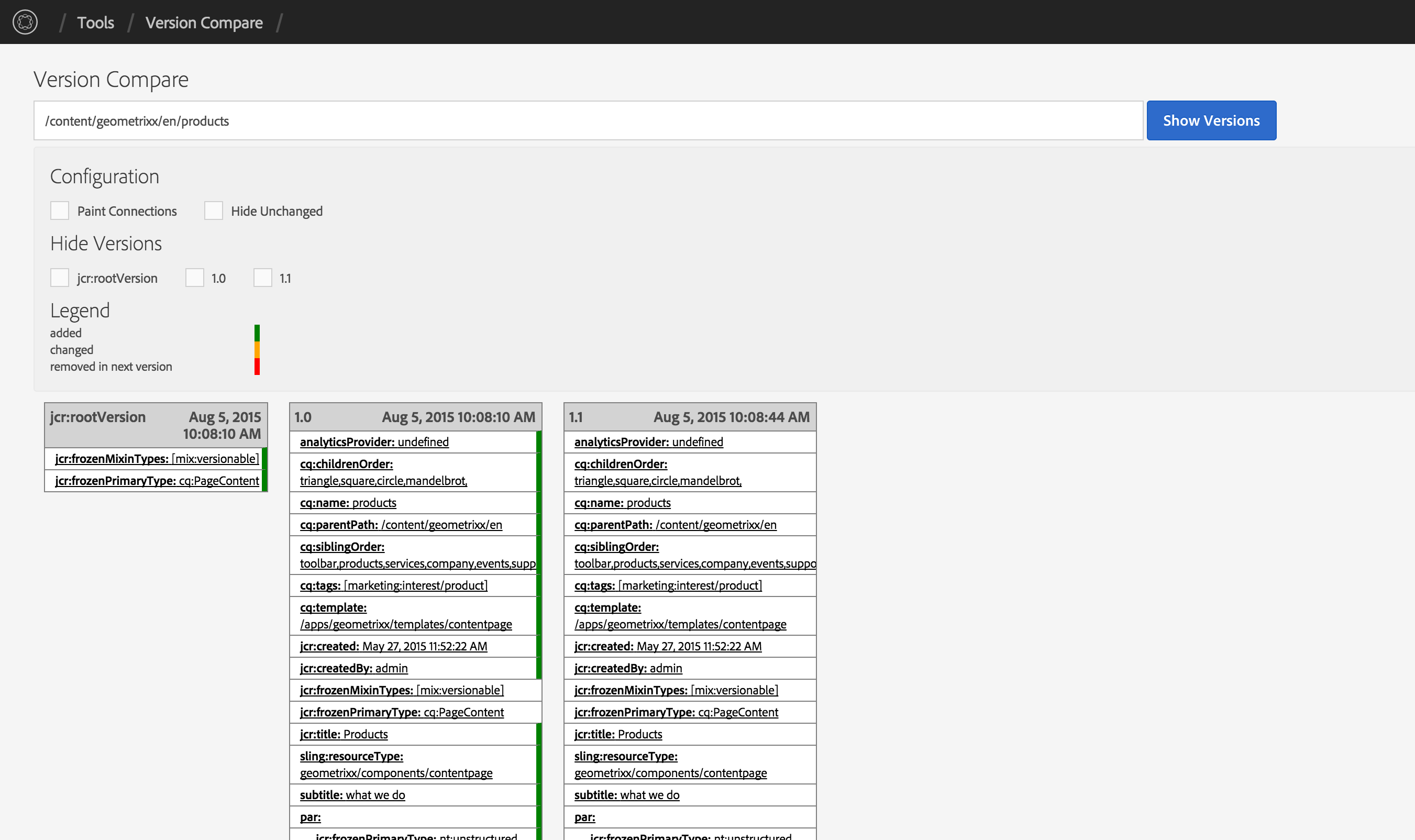 Each property for the page or asset (and its children) will be displayed with a visual indicator of whether the property was added, changed, or removed.
Display Options
Paint Connections - adds visual connections between properties
Hide Unchanged - removes the unchanged properties from being displayed
Hide Versions - removes individual versions from the version list
Configuration Options
You can configure the tool to exclude properties and/or nodes from the comparison. This can be especially useful for system properties/nodes such as MSM related functionality.
OSGi config PID com.adobe.acs.commons.version.impl.EvolutionAnalyserImpl
supports regex
(.*/)?jcr:uuid excludes the property jcr:uuid of all subnodes
(.*/)?cq:LiveSyncConfig excludes all subnodes named cq:LiveSyncConfig
Note: Version Comparison Tool requires Apache Sling Models API (org.apache.sling.models.api) and Apache Sling Models Implementation (org.apache.sling.models.impl) to be at least at version 1.1.0. Get the latest version from Sling Downloads.