Content Traversing - Synthetic Workflow Wrapper
Available since version 2.6.2/3.2.2
AEM as a Cloud Service incompatible!
This feature is not AEM as a Cloud Service compatible, and can only be used on AEM 6.5.
Purpose
Synthetic Workflow Wrapper is a Process steps that will traverse the entire content tree, and process the each dam:Asset or cq:Page using the provided workflow model as ACS Commons synthetic workflow.
How to Use
Processing the tree in a serial fashion allows for a more controlled workflow execution decreasing the chances of overloading AEM. Setting throttle to true decreases the chances further.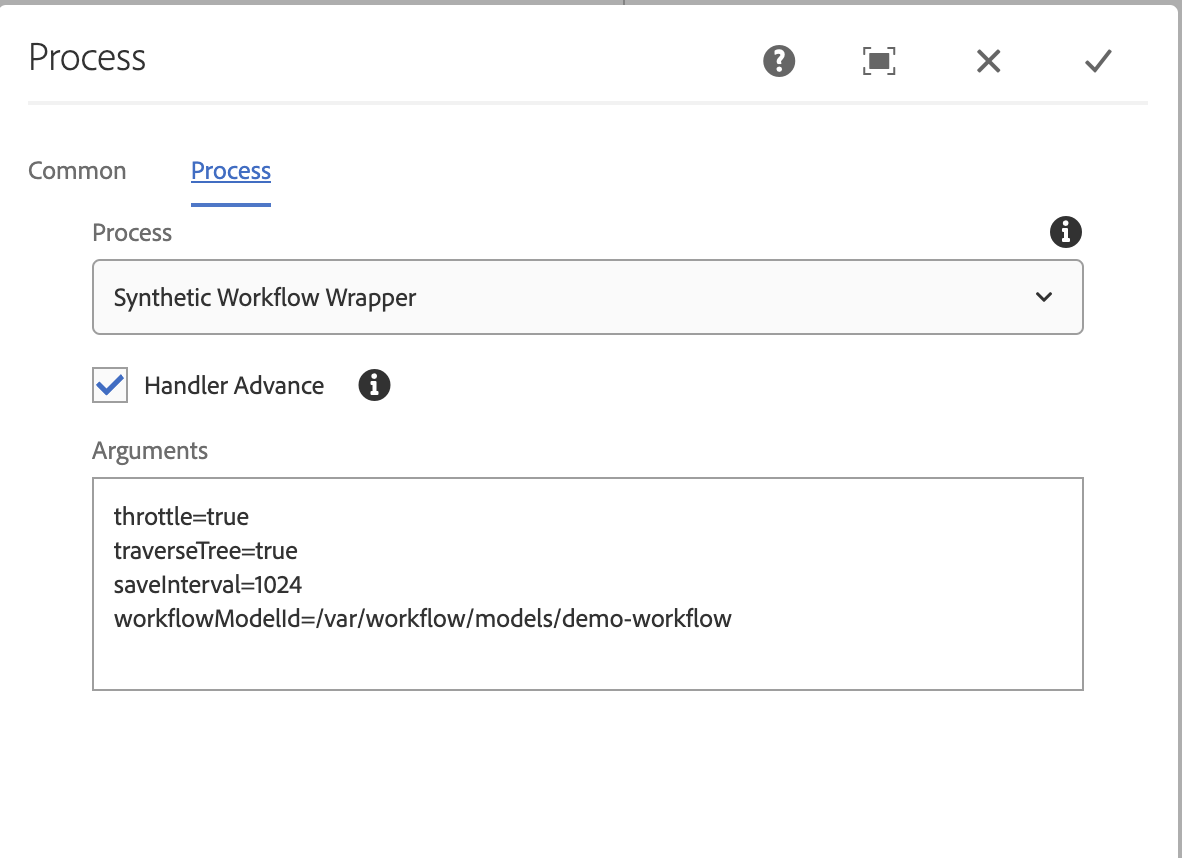 Process Args options
throttle

true or false
Defaults to false
If true, throttles the execution using ACS Commons Throttled Task Runner (part of ACS Commons Fast Action Manager)

traverseTree

true or false
Defaults to false
If true, walks the entire content tree under the payload looking for the first dam:Asset nodes to process (does not process sub-Assets)

saveInterval

The number of sub-payloads to process before saving.

workflowModelId

The absolute path to the cq:Workflow to execute as Synthetic Workflow.
Note this workflow must be ACS Commons Synthetic Workflow compatible.